Are you comfortable with yourself right now?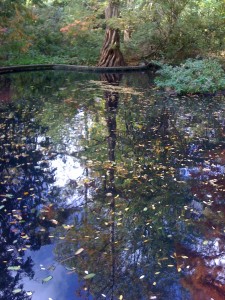 What comes up for you when you are asked this question?
I invite you to take a minute to stop what you are doing and be still. Take a deep breath in and relax. Let go of all the busy thoughts you have been preoccupied with, up until this moment and give yourself a few simple minutes to be still and relax.
Now ask yourself the question, again, "Am I comfortable with myself right now?" Just wait for an answer to arise from deep within. It isn't an answer from the mind that you are looking for. The aim here is to sit and wait and to allow yourself to become aware of what springs up all by itself.
If the answer that comes up is "Yes, I am"…  Great!
You can simply rest in the feeling of comfortableness for a few minutes and savour its peace for a while.It is very nurturing.
However if the answer is "No, I am not", then know that some kind of fear, doubt or resistance is in the way of being fully connected to who you truly are.
Maybe the emotion-body has detected that you are ready and willing to listen to what is getting in the way of being fully present to your essential and joyful nature. Because once you hear these words and the answer, you are automatically provided with a way through.
Awareness is the key to transformation.
It is as if once you get in touch with the truth of your being, all falsehood dissolves and you begin to see the bigger picture, that everything is really ok at this deeper level, despite whatever is happening on the outside. Your true joyful nature is waiting to connect and to celebrate who you are.
If you have the time, this would be a good opportunity to go deeper by asking, "What is this uncomfortableness?", and then waiting for the answer to arise.
It may come as a feeling, an image, a memory or series of memories, a knowing ……
Then simply choose to surround whatever comes up with compassion, abundance or unconditional love or any one of a number of essential qualities that come from your deepest truth and being. It is a simple process of moving yourself from lower to higher energies.
When that happens it opens the way for healing and transformation to occur and to living from a place of love, awesomeness and joy.
Comments
comments