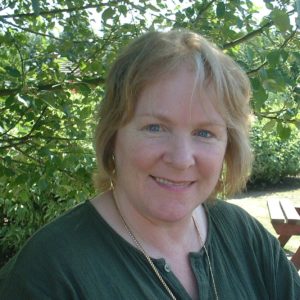 Joy Idries is a Mindfulness and Transformative Healing Expert based in London UK
Her passion is to support deep personal transformation in her clients and students and to facilitate  deep heart connection and healing on the path of surrender to our highest original Source
Joy is an internationally recognised personal transformation expert, intuitive guide and healer.
In a very gentle and loving way, she helps to bring about truly deep and lasting shifts in her students that open the way to a beautiful, loving and lasting connection with the Divine
Over many years of her own life journey, Joy has learned to easily, skillfully and successfully, by the Grace of God, facilitate deep and transformative self-surrender in those who come to her, which gently unfolds, in an embrace of presence and compassionate awareness, into pure inner truth and awakening
Having spent many years on the challenging path of life, facing and overcoming the many personal and often traumatic challenges that came her way … early childhood  abuse, depression and chronic illness… Joy was led to seek and embrace the deeper meaning of life and all of its many beautiful treasures
She is qualified in many modalities, includingTherapeutic  Counselling, Inner Journey Therapy, NLP, EFT and other energy therapies and is an experienced intuitive healer and guide along the path
Her passion now is to share the treasures, knowledge and wisdom she discovered on that journey to guide you towards the total peace, contentment and joy that can be found in surrender to love
Joy is totally committed to helping others break through their barriers and clear their blocks …to work through physical and emotional pain …to open the heart and live an inspired life of abundant joy, peace and gratitude.
—————————————————————————————————————————————————————————————————————————————–
Here at http://spiritualmeditations.org we are dedicated to sharing our wisdom and experience with you on the subject of the path of enlightenment and the spiritual journey to peace, joy and wellness.
Here you will find useful discussions, articles and tools, particularly in relation to the practices of meditation, reflection and awareness. This site is in the form of a blog so that each time new information is posted, it will be, categorised, archived and accessible from the front page whenever you click a link from a list on the right hand side. This means that you can check back whenever you want to see new updates and information.
If you want to ask any questions with reference to the content on this site, about the articles, services and products mentioned, or any other questions relating to mediation and spiritual growth, please feel free to to contact me at the email address below. I'd also love to hear any feedback on the site if you've found it helpful or have some ideas about how I can improve the site or my service to you in any way.
Please contact me at  joy@spiritualmeditations.org
I will try reply to all messages as soon as I can.
Privacy and Contact Details
Here is Our Commitment To Your Privacy and Secure Data Practices
We take your privacy very seriously. One of the ways we do that is by outlining our online information practices as we are doing here and letting you know about the choices you can make concerning the way your information is gathered and used.
To prevent unauthorized access, ensure data accuracy, and the correct use of information, we have established appropriate physical, electronic, and managerial procedures to safeguard and secure the information we collect online.
Children's Privacy is especially important and in order tyo protect it we never collect or keep any information at our website from anyone we actually know are under 18, and  our website is not designed in any way to attract anyone under the age of 18. Under our Terms of Service, children under 18 are not allowed to access our service.
Personal Information Policy
Whenever you visit this site, the IP address used to access the site will be logged along with the dates and times of access. This information is used simply to analyse trends, administer the site, track user's movement, and gather broad demographic information for aggregate use.Please note that IP addresses are not linked to any personally identifiable information whatsoever.
Links to third party websites
We may from time to time include links on this site for your reference. We are not responsible for the privacy policies on such websites.
Please note we may make alterations to the contents of this statement at any time without notice.
Best Wishes
Joy